When is the back office email sent?
Back office emails will be sent for any of the following scenarios:
When a job is complete, a separate email will be sent for each proposal that was created during the job. The email will send regardless of whether or not the company rep signed the proposal.
When a change is made on a proposal AFTER the job was completed AND the company rep signed the proposal after making the change, a proposal email will be sent.
*Note that the Back Office Email is NEVER sent to a customer. This email is for internal usage only.
Who receives the back-office email?
Back office proposal emails are sent by system@imobilesupport.com to:
The rep who created the proposal
Up to 2 designated emails, which are configured on a per-user basis by Sales Builder Pro
Anatomy of the Back Office Email
Back Office Email Subject Line

* The word "Sold" appears in the subject of the email if there is an install date and 1 signature on the proposal
Customer Information, Office Notes, and Install Date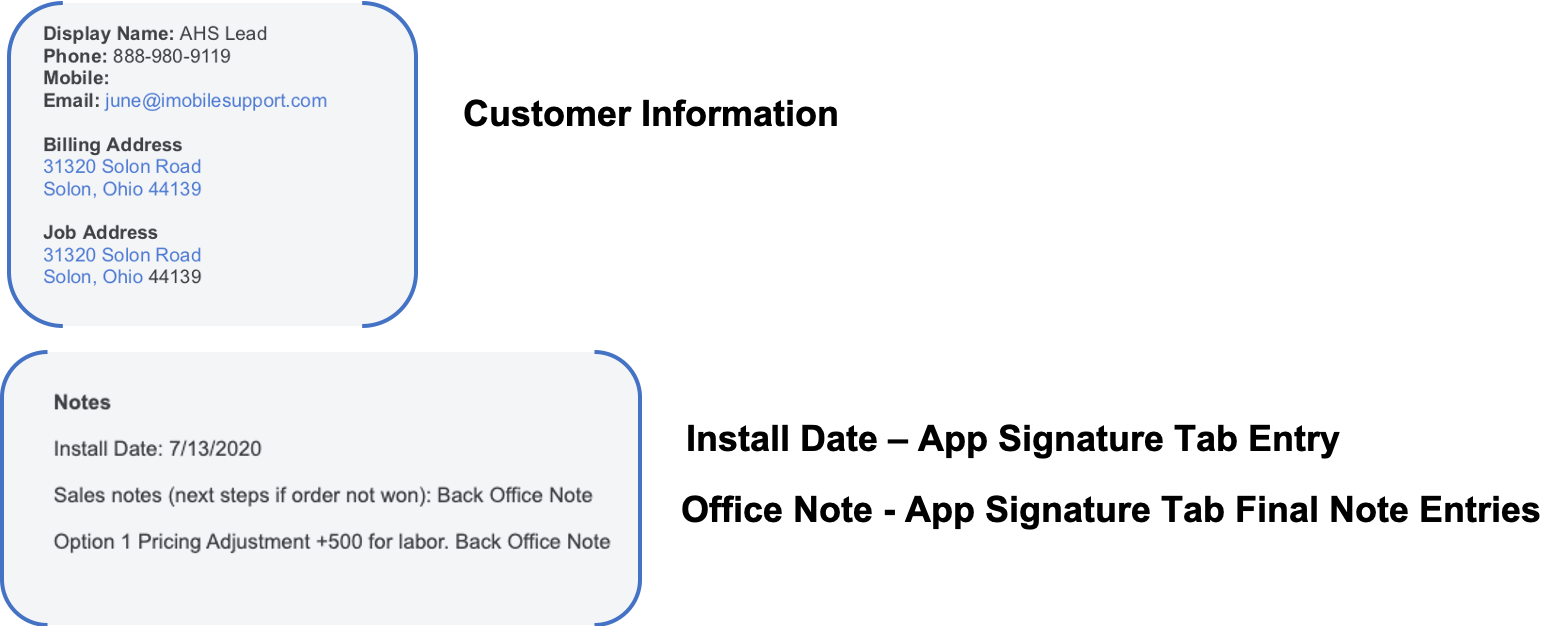 Option Selections
Price Analysis
Install Analysis:
Customer Proposal PDF Attached:
Additional Resources:
See Attachment: Download a back-office email example of 3 option quote with no selection made
See Attachment: Download a back-office email example of a Sold quote