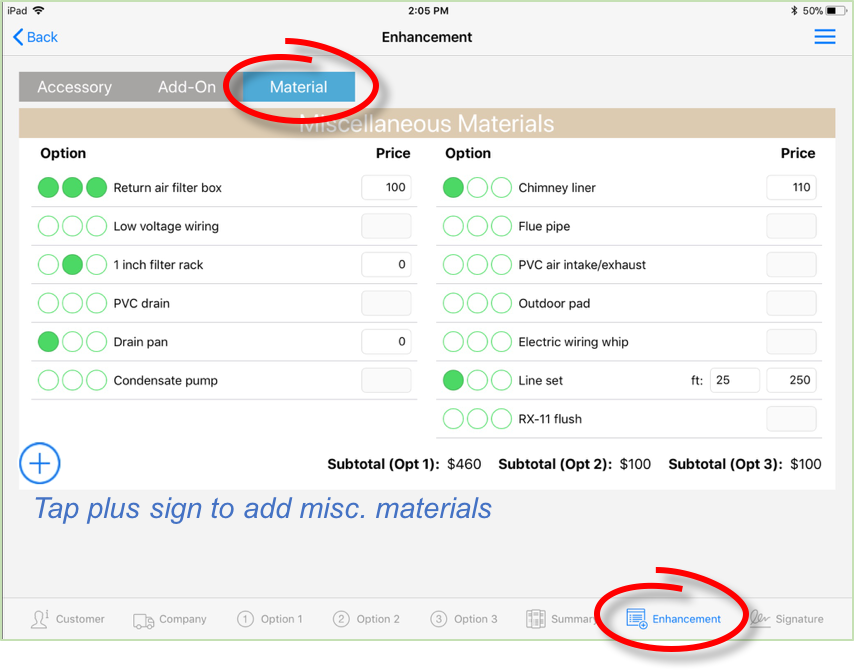 Tap circles to assign and/or remove material to an option.
Miscellaneous services can be added at the kitchen table. Enter the sale price of the item.
Price may be adjusted up or down
The finance boost does NOT apply to the materials tab.
All selected items will appear in the customer proposal.