We realize that you may not be ready to make changes to the setup of your app. We have built into the update "defaults" that will introduce to our users the least amount of change.
The table below lists the 5 default settings that will be changed with the Version 9 release. If you would like to revert to Version 8 defaults, follow the Action column in the table below.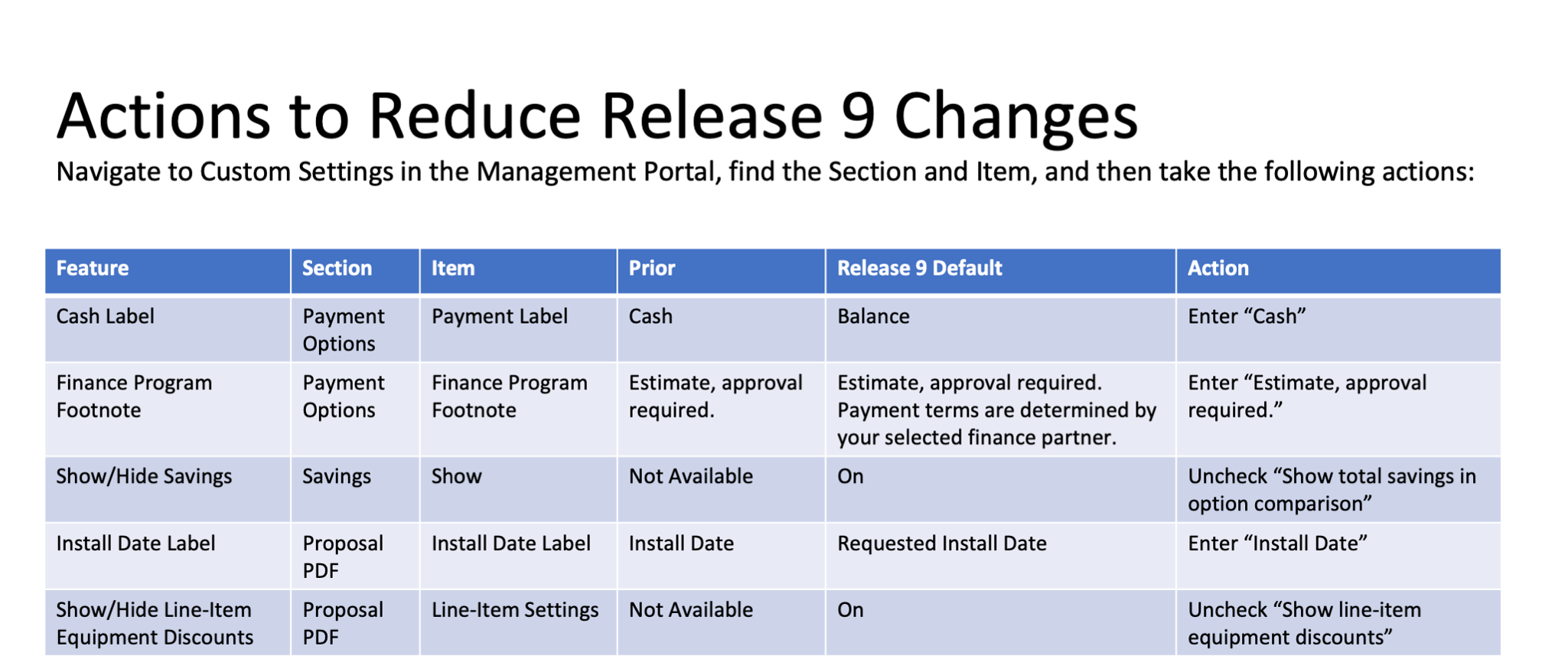 Click the links below to learn more:
What's Inside Sales Builder Pro Version 9?
Live Training Sessions are offered weekly. Visit our Training Page to register for a session.