Sales Builder Pro Release 9 (beta) released for iPad users on June 20, 2022. The Android release is scheduled for early October 2022. This release includes a major update to the Payment Section on the Options Tab and the Proposal PDF.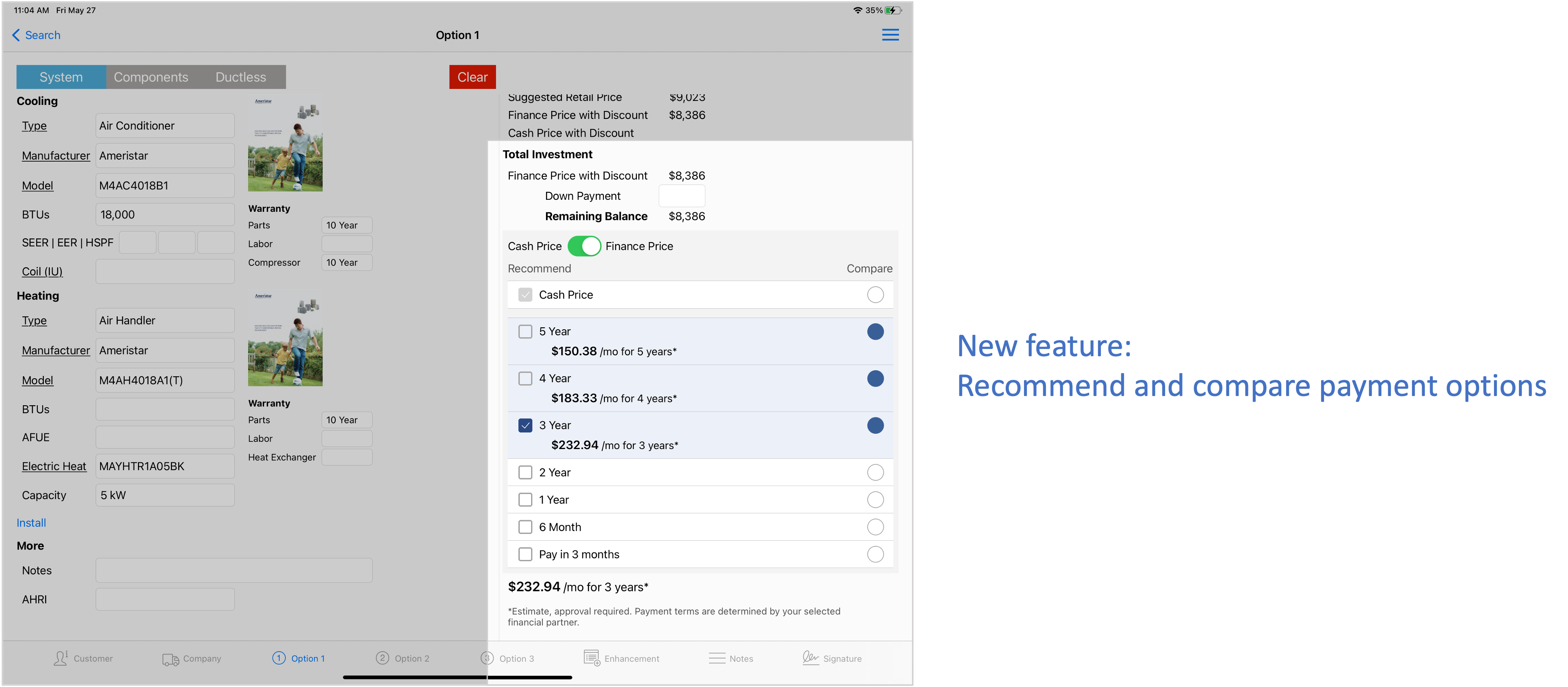 Select the "Compare" Programs you want to display on the Proposal PDF.

Recommend a program that is the best fit for your customer.

The Finance Program dealer fee will be applied to the Option equipment, accessories, and add-ons.

Each option may have a different program selection.
Recommend and Compare selections autofill and can be changed on the signature tab.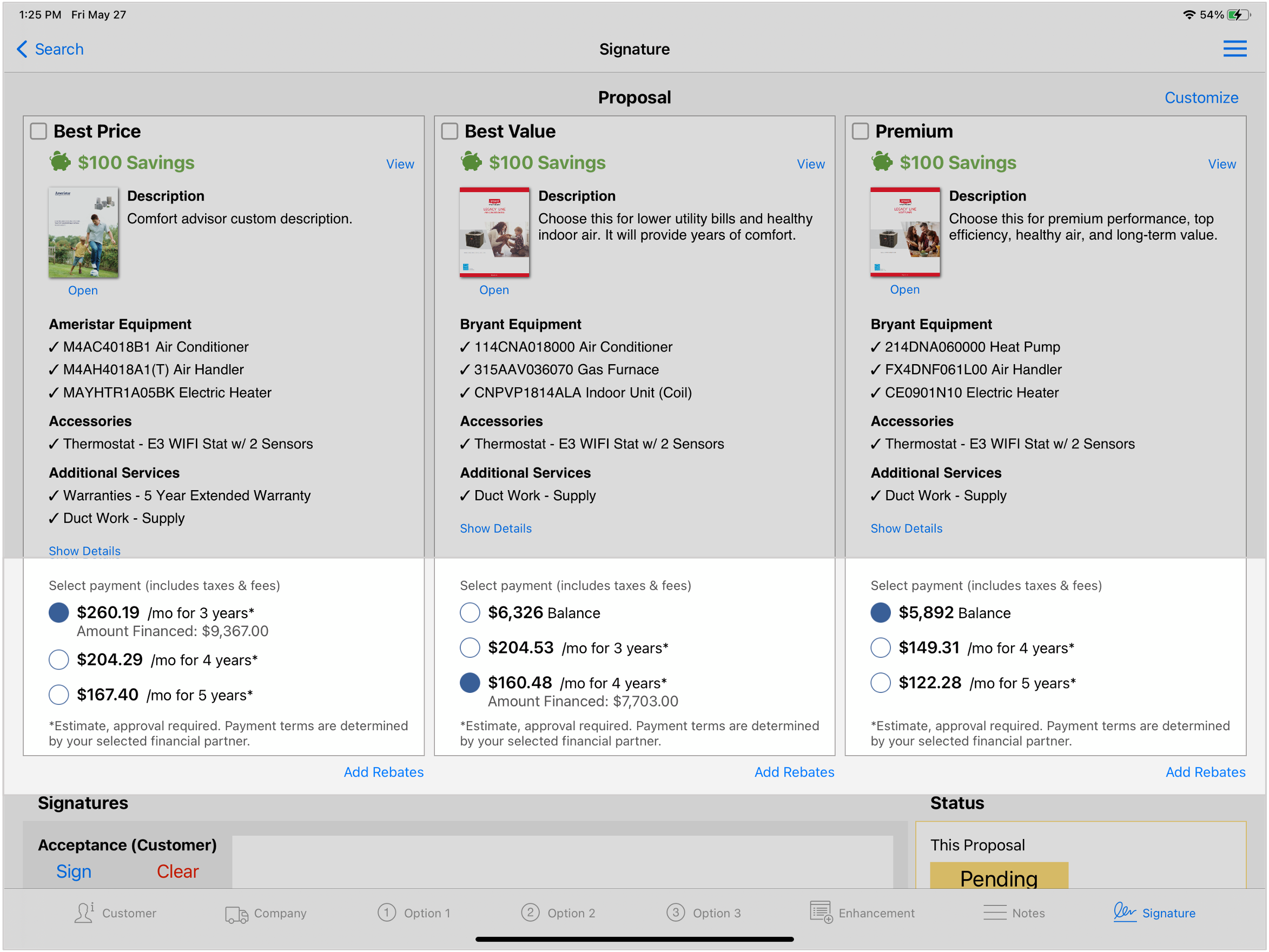 Customer PDF includes the recommended and the "compare" selections.
Admin Tips to customize the app to best suit your Company's selling process:
Option Tab defaults for the Financing Program sort order, recommended and comparison are set in the Management Portal Financing Section.
Signature Tab payment option sort order defaults are set in the Management Portal Custom Settings section.