A pricing rule override allows you to adjust the calculated sale price of equipment based on the series, model, cooling capacity, heating capacity, SEER, and AFUE. This feature is frequently used to apply a different install kit cost to 20 SEER condensers. Pricing rule overrides can be applied to the margin and all cost categories.
On the Business Rules page select Preview Pricing.
In this view you can filter by OEM, equipment type, series, model and/or SEER, Cooling Capacity, AFUE and Heating Capacity.
After applying the filter, scroll to the bottom of the list. Notice the "pencil edit" icon at the bottom of each cost category. Click on the pencil to display Override Cost Value. Enter the override value and "Save Override".
Pricing overrides will be highlighted yellow in the preview pricing view and in the Preview Calculations Export.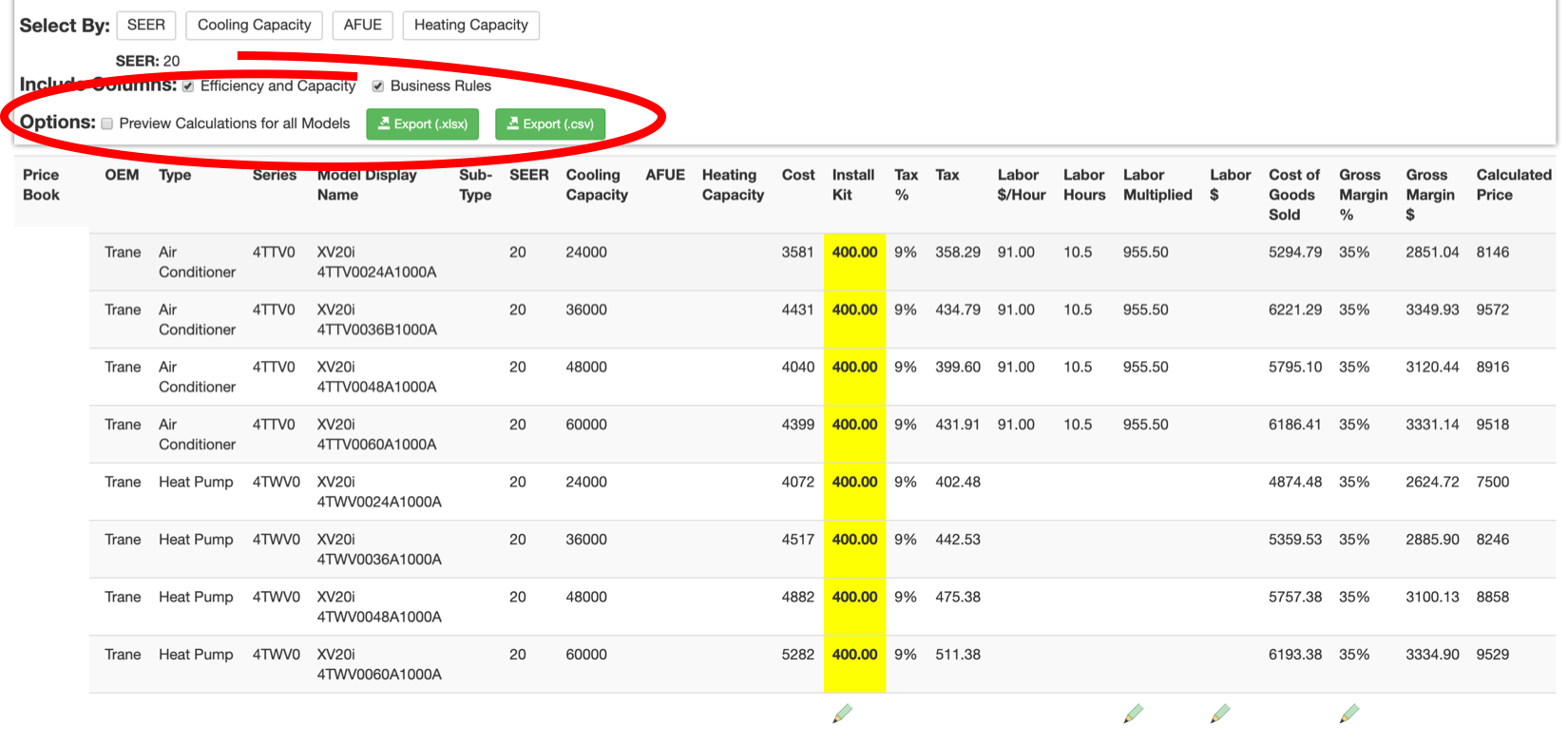 To activate the changes you have made, select Publish and Activate. The new pricing will be available on user tablets on their next refresh.