Today, Future and Past Jobs can be deleted, rescheduled, and or reassigned in the Usage and Scheduling section in the Management Portal.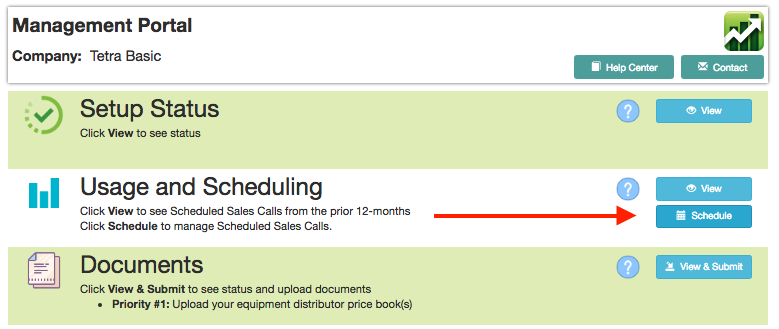 The View Schedule Tab will display Today's Jobs, all Future Jobs, and Jobs in the last month. To view all jobs associated with a customer use the Schedule Jobs tab.
On the View Schedule Tab, click anywhere in the "job" row to open the Edit job page.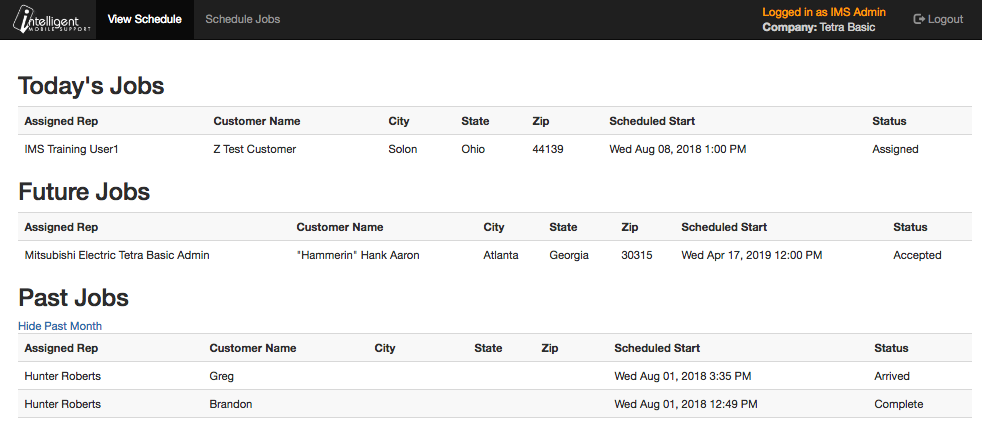 To View all jobs associated with a specific customer use the Schedule Jobs tab.
1) Search for Customer
2) Select the Customer
3) If you need to make changes to the Customer Information click Edit
4) Select the job you want to edit
Jobs can be rescheduled, reassigned, or deleted in the Edit Job view.
Be sure to Save any changes made to the job before closing the view.
Scroll to the bottom of the view to Delete the job. Deleting a job will not delete the customer record. Customer records cannot be deleted.