Step One: Log-In to the Management Portal.
Use the same email / password combination you use to log-in to the app.
Step Two: Document Section, Select View & Submit
Step Three: Submit the Document
The submitted document needs to be a clean formatted excel worksheet. Please see the help article - How Should the Equipment List be Formatted? to properly format your equipment list.
Enter a description of the document you are loading
Choose the file
Submit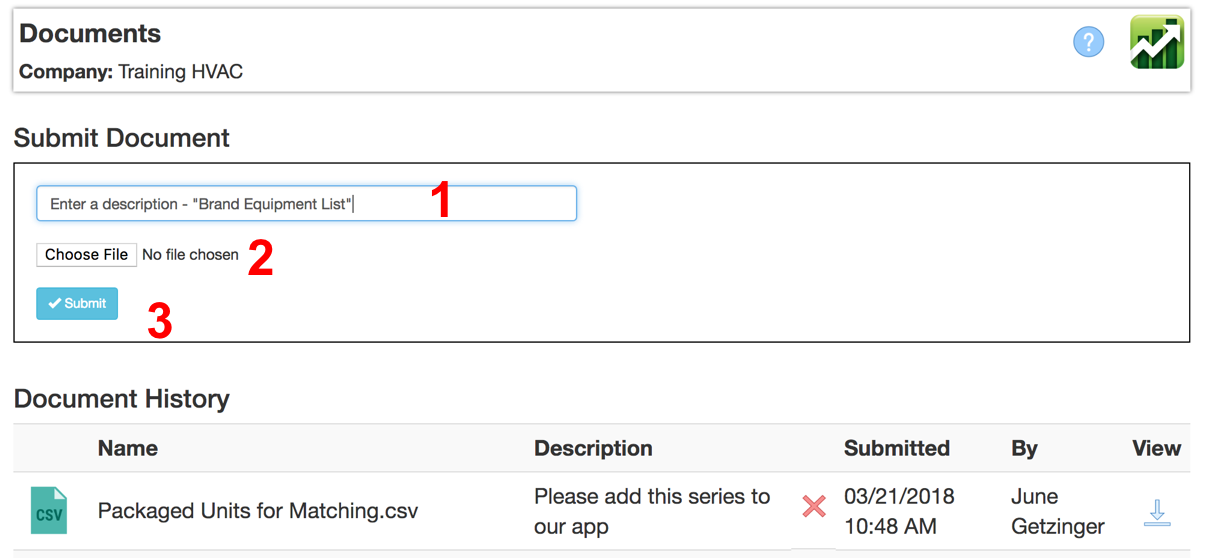 The software will alert your Customer Success Specialist that you have submitted a document. Your specialist will review the document and contact you if further information is required.
Related Articles: